Chewbacca in the New Year 2006
To dear Chewbacca,

Sorry, I didn't come to see you to express my New Year's greetings .
I was really happy to see you move energetically today,
because you looked like you had some trouble walking last month.


I hope you will excuse the delay of my wishing you
A Happy New Year!
-Chewbacca-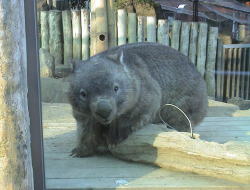 around 3:15p.m.


Taking a nap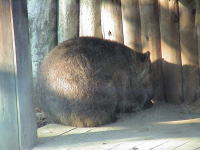 around 2:15p.m.
He hasn't slept in the old hut for a long time.

Taking a nap again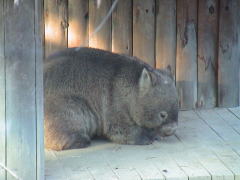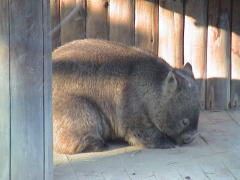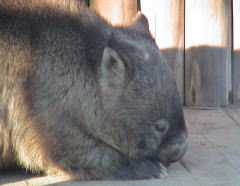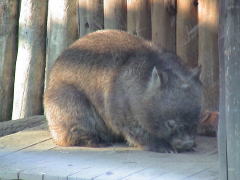 His leftover hay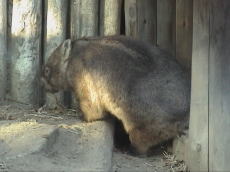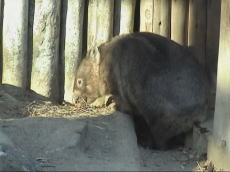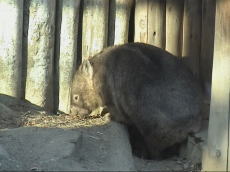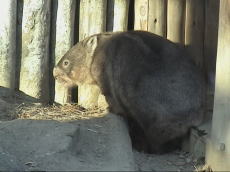 Chewbacca's comings and goings
from 3:30 p.m.

The Stump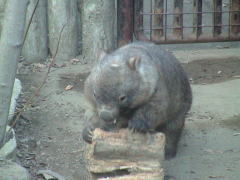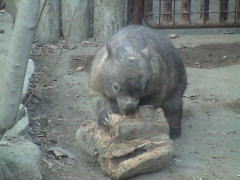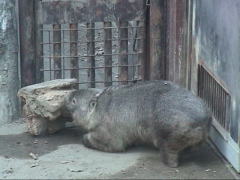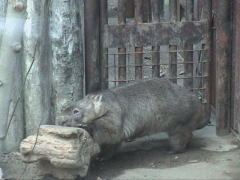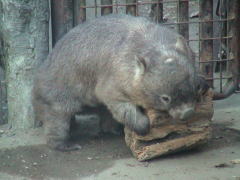 Chewbacca, your stump seems to have gotten smaller.
I wonder if you ate it?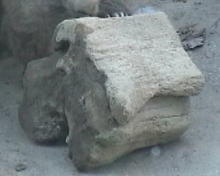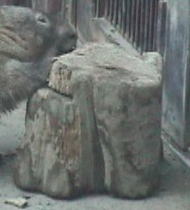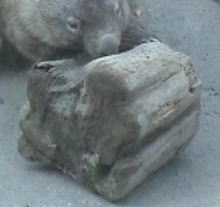 The stumps in 2002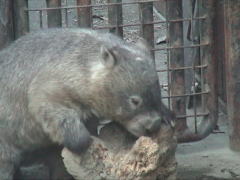 Are you dozing while swinging the stump?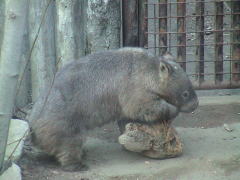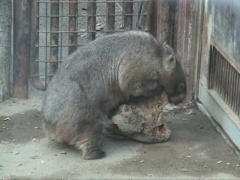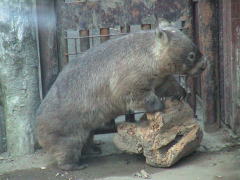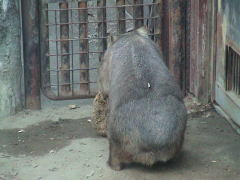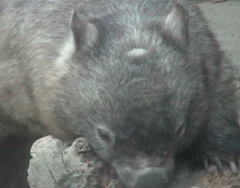 Your hair loss became quite noticeable, Chewbacca!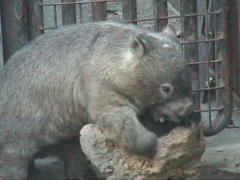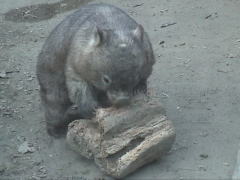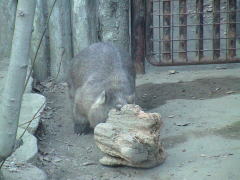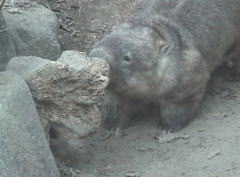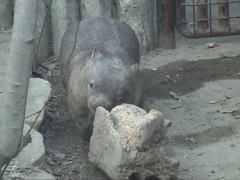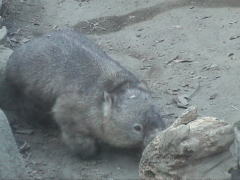 The Stump and the Log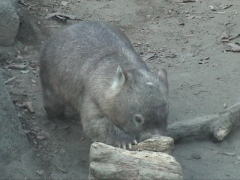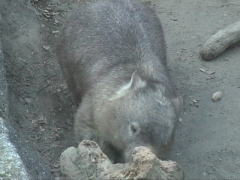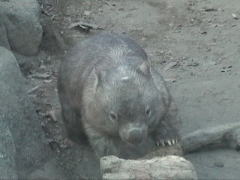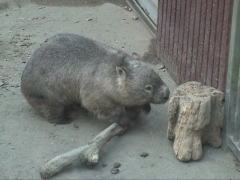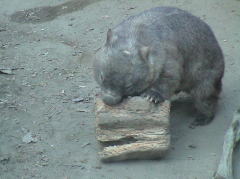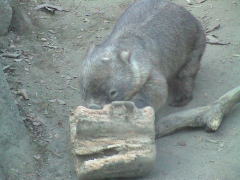 Some poses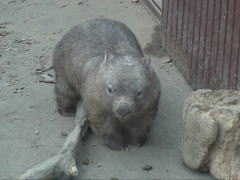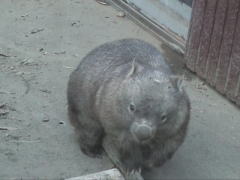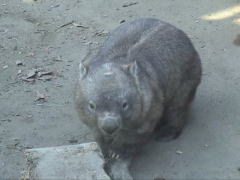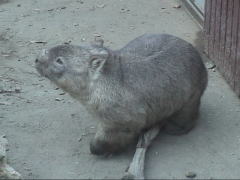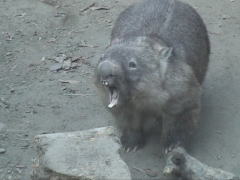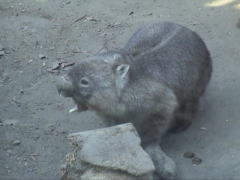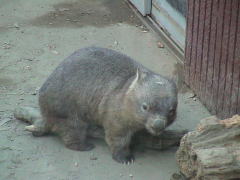 The Ball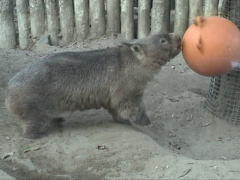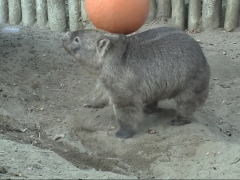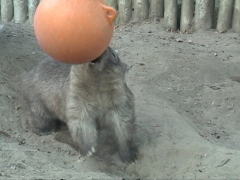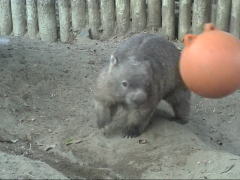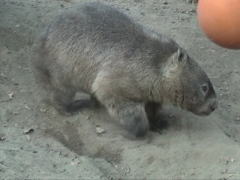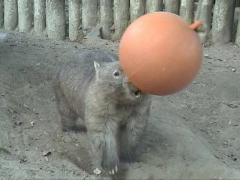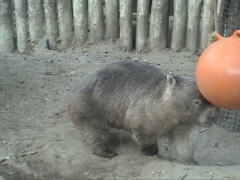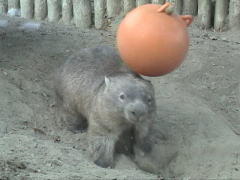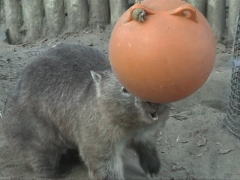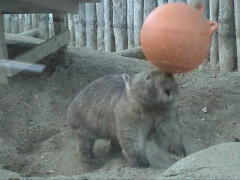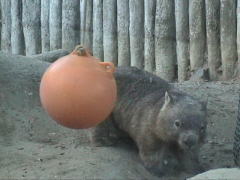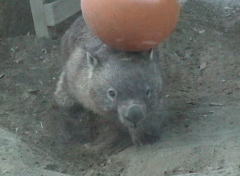 The Bamboo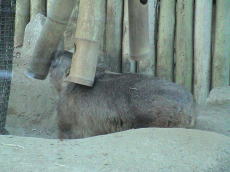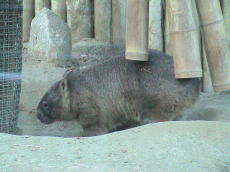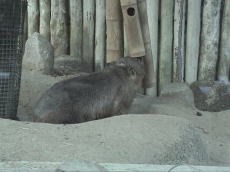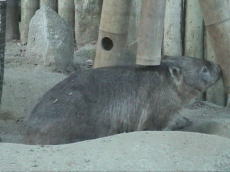 Digging

Chewbacca, you mostly dug the ground with your right hand today, didn't you?

Get start!
He dug with his left hand at first.
Then, right, right, right.
Changed his position a bit.
Right, right, right again.
He was digging harder and harder.
Right, right, right.

Can you see the cloud of dust around his behind?
He reached the most interesting part!
Right, right, right with lying on his stomach.
Turned front, and still right, right, right.
He seemed to get tired.
The end.

Walking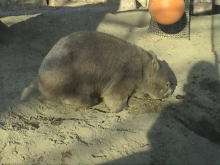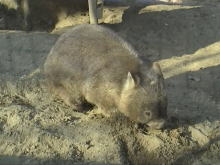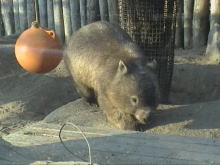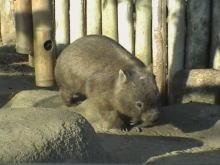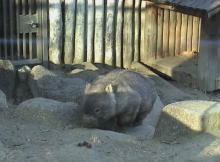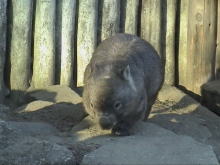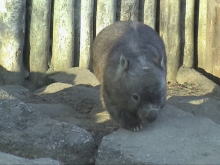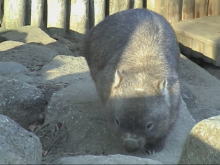 Chewbacca on the stage
He came to the stage only once today.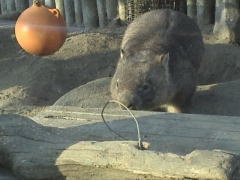 He approached the stage.

He seemed to be hesitating for a moment.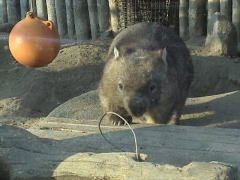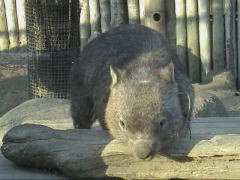 Then he went up onto the stage in one dash.

His nose came near to the glass.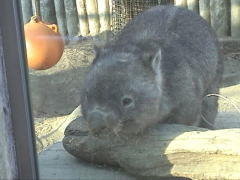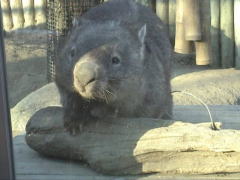 You are so cute, Chewbacca.
 
 Please don't try to get under the wire bacause it rubs on your head.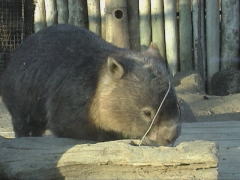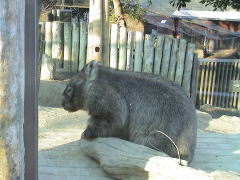 Dozing?



See you!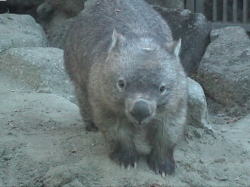 He didn't come to say "See you!" but he gave a big yawn.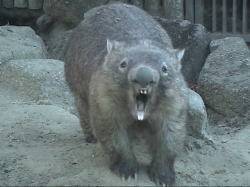 around 4:20 p.m.

The battery was dead immediately after I photographed his yawn.

**************************************************************************************

Chewbacca's Room l Another Room of Chewbacca l The third Room of Chewbacca l The fourth Room of Chewbacca l The fifth Room of Chewbacca l The sixth Room of Chewbacca