Chewbacca's Travels

-China-

I went on a journey to China in April, 2007.
I mainly visited Peking and Xitan which is in the suburbs of Shanghai.
Xitan was a water-front district with true character.



The Great Wall

I went to the Great Wall at Mutianyu.
It will take you about two hours from Peking City center to Mutianyu by car.
You can enjoy the beautiful scenery there.
I think I was the first wombat to ever vist the Great Wall, of course.

I climbed aboard the aerial tramway for a trip up to the wall.
I had it so good.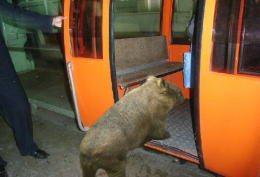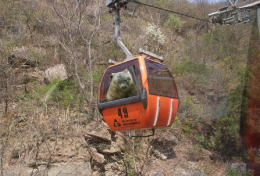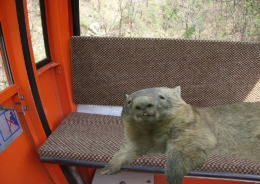 Arrived!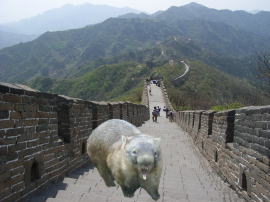 I can see the Great Wall from here which continues into the distance.
You know I'm good at peeking.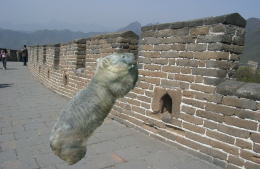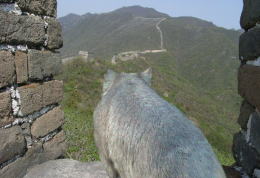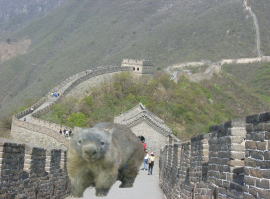 Peking City


A convenience store called "Seven-Eleven" 

It is originally a Japanese one. I wonder when it was branched out?
There were no 7-elevens nine years ago, at least.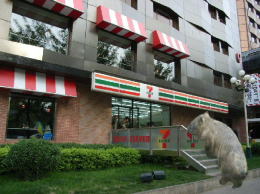 Wangfujing (downtown Peking)

It is a busy shopping street.
Some say Wangfujing is like "Ginza"(one of the downtown Tokyo areas) in Peking.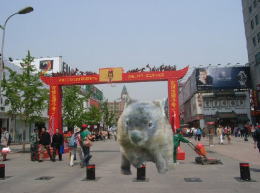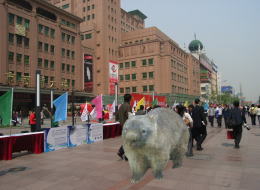 The olympic main venue is called a "Bird nest"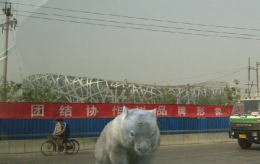 The swimming stadium and the "Bird nest"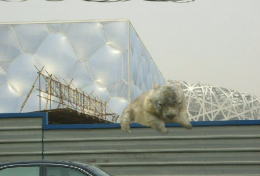 Actually it's impossible for a wombat to climb to such a high place, though.
Help me!

Tian'anmen Square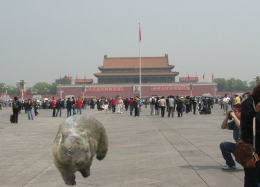 Would you like to take a picture of me, too?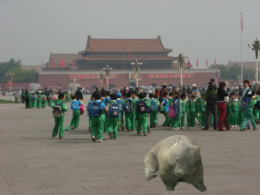 Boys and girls, look at the wombat's grooming, please!


Ritan Park and its neighbourhood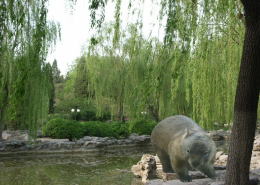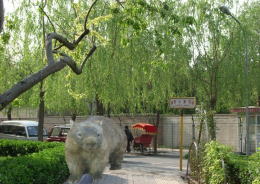 Peking Station

It is around 19:00.
I got on the train at this station.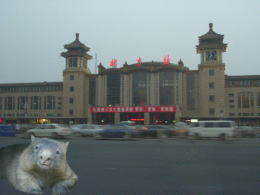 Night train

I took a nonstop train from Peking to Shanghai (about 12hours).
There were four beds in a compartment.

Which bed shall I choose?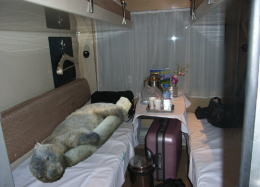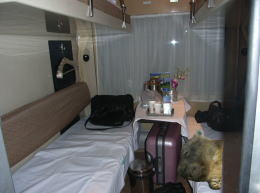 I took my body pillow with me?!

Shanghai Station

I arrived at Shanghai at seven thirty in the morning. 
First of all, I groomed. I have to be neat and tidy.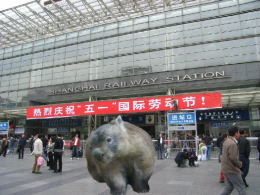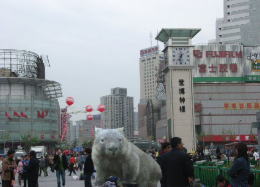 Shanghai City


The Dongfangmingzhu Tower

The whole picture of the Dongfangmingzhu Tower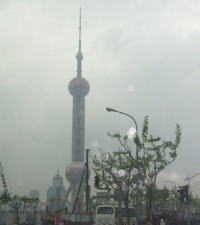 I wonder where the entrance is?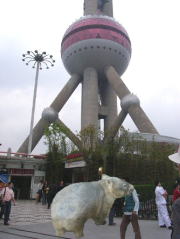 I arrived at the height of 350m.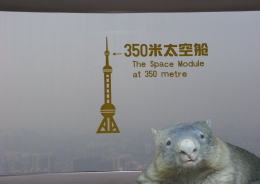 You can see the scenery like this from this tower.
The scenery outside was dimmed.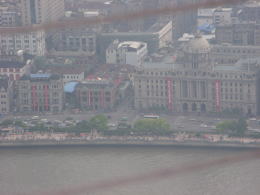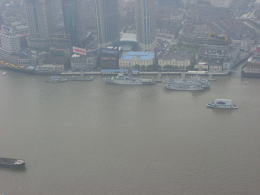 I'm not in these pictures, to make sure.


Xitan
It takes about two hours from Shanghai to Xitan by car.

I arrived at Xitan.
Did you find that I'm in the car?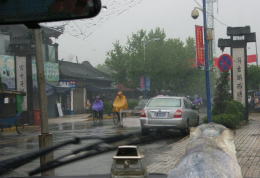 It was raining when I arrived, but it soon cleared up.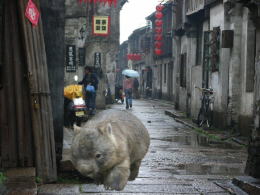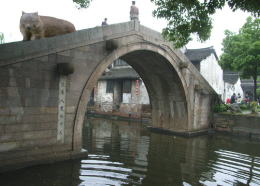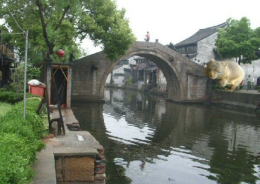 I have to be careful not to lose my balance.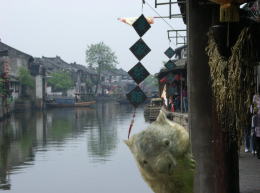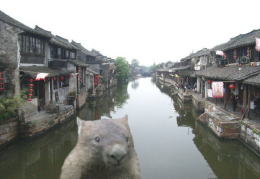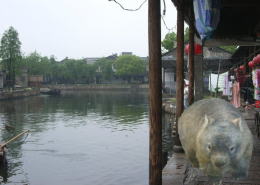 Can you guess where I am?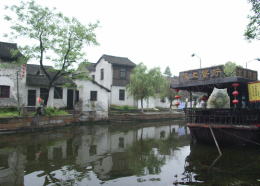 I'm at the restaurant on the water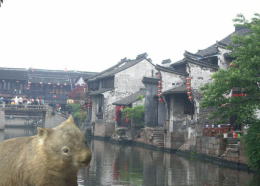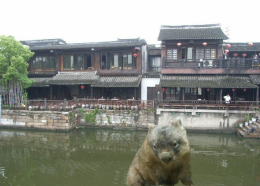 Shhh! I wonder if the boatman realized that I was behind him?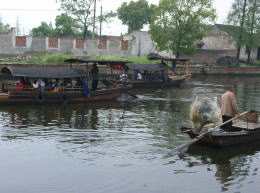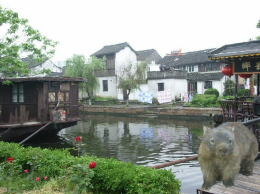 I feel like pushing when I see a swinging thing.
It looks like an orange ball in my pen, doesn't it?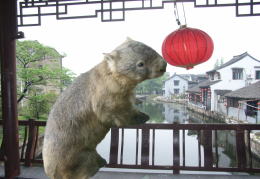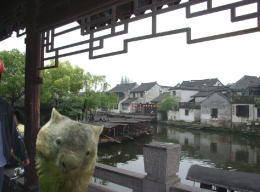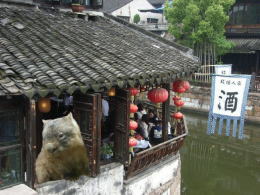 On the houseboat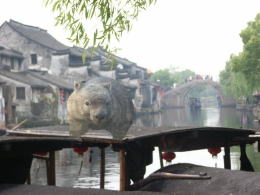 I feel like going up when I see the roof.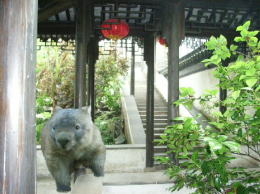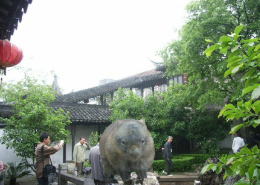 In front of the Wangs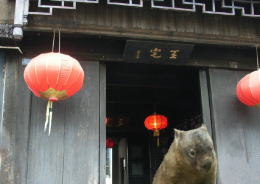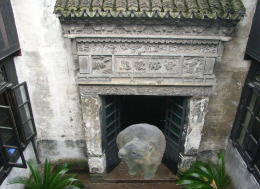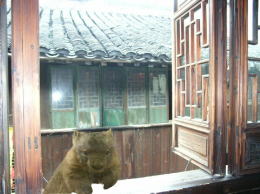 You are good friends, aren't you? May I join you?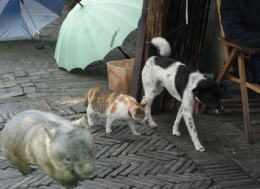 There were a lot of alleys like these.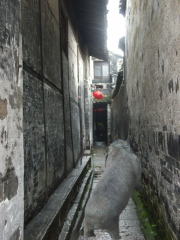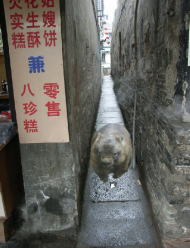 My visit of Xitan was over.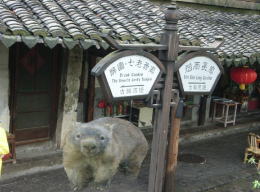 Thank you for coming along on my journey through China!

*******************************************************************************