Chewbacca in October

Oct. 15th

I visited Chewbacca in the morning this day.
Uneaten hay was in his hut, but he didn't pay attention to it.
I wonder if he ate it in the evening?
Or ....I wonder if the wallaroos came in and ate it?

Today's highlight was Chewbacca's grooming!


9:40 a.m.
He was sleeping like this when I arrived.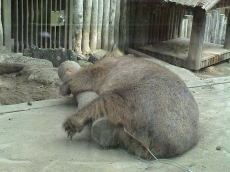 Sleeping Chewbacca
 9:40-10:50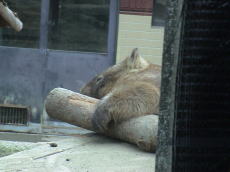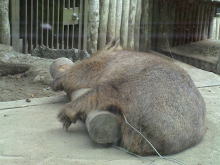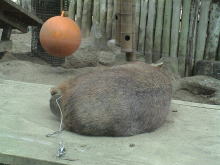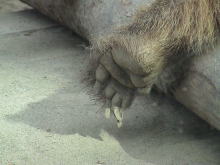 Grooming

Chewbacca, you groomed so earnestly, didn't you?
I wonder if you felt itchy?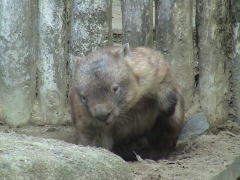 Please keep your eyes on my supple body.
-Chewbacca-







Scratched his left rear foot with his left forefoot
As soon as he woke up, he got out of bed.
He went behind the roof and began to scratch.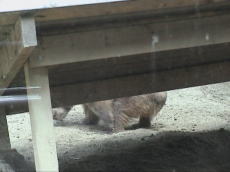 Beyond the big stone
(Thank goodness! He came into sight.)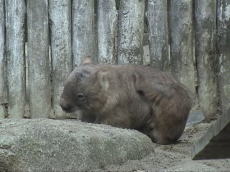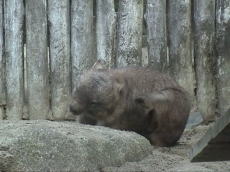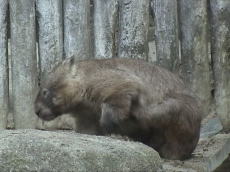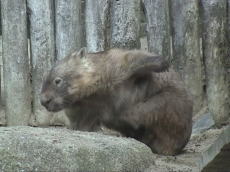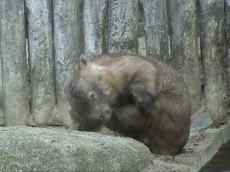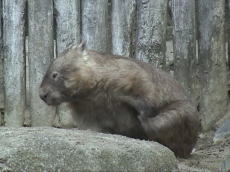 Changed his position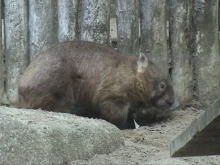 Right side in turn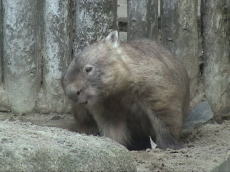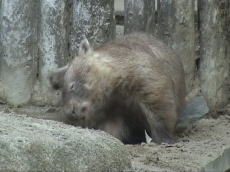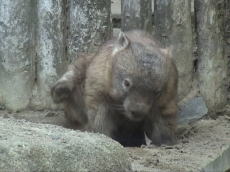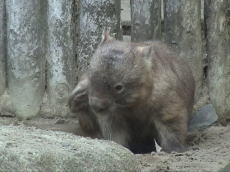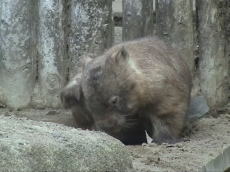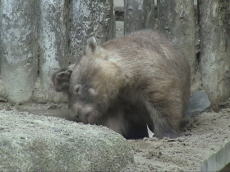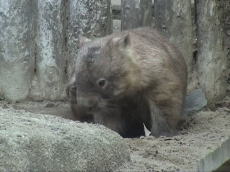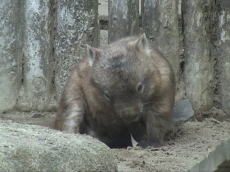 I'll still carry on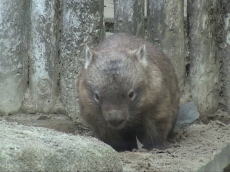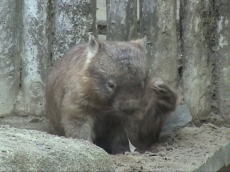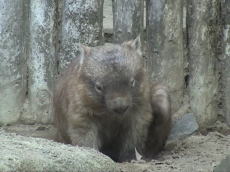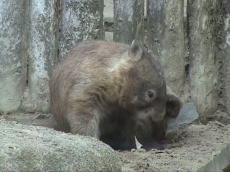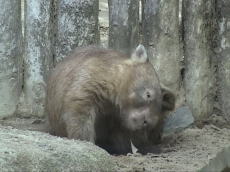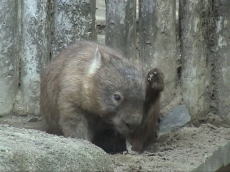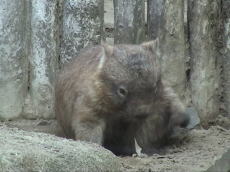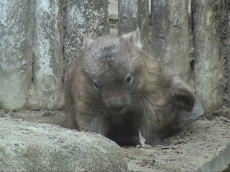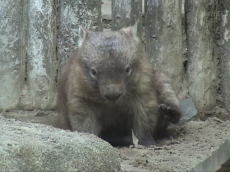 Stopped for the moment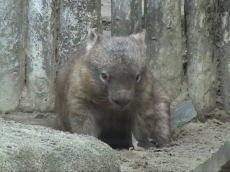 Moved a bit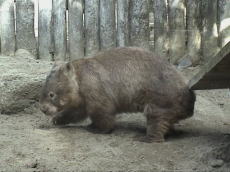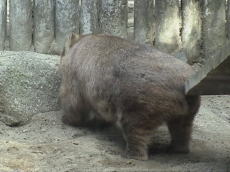 Scratching his backside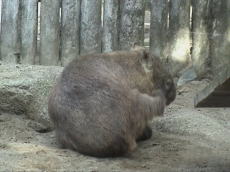 Behind the roof again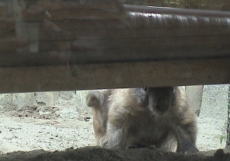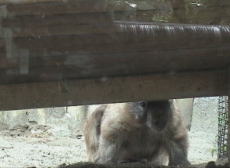 Can you see my right rear foot?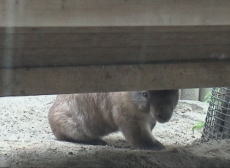 The end


I'm about to go under the roof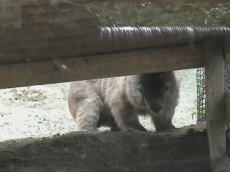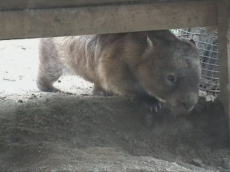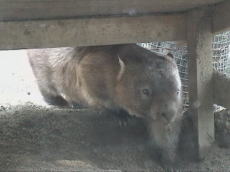 Hi!
around 11:00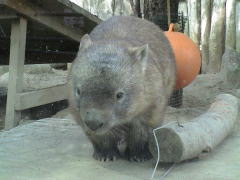 I'll play with the log a bit.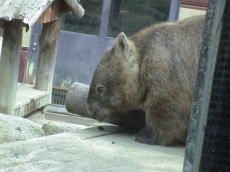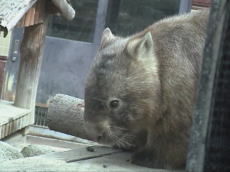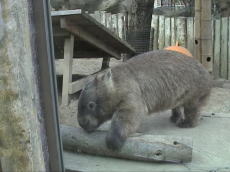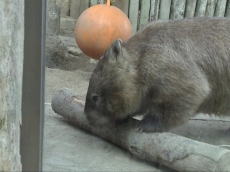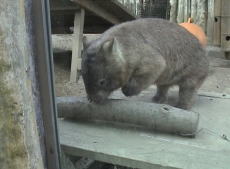 Good night!
-under the roof-
His feet position sometimes changed.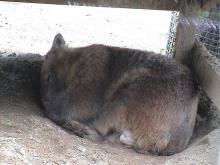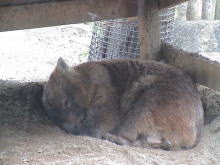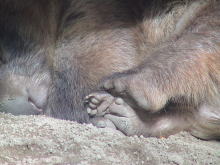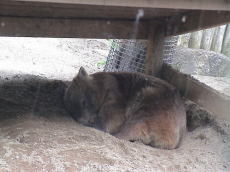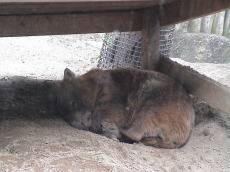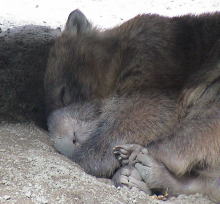 I left Chewbacca since he looked like he was fast asleep.



Did you enjoy my grooming?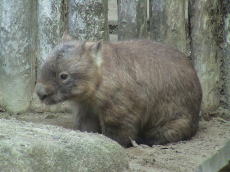 ********************************************************************************



Chewbacca's Room l Another Room of Chewbacca l The third Room of Chewbacca l The fourth Room of Chewbaccal The fifth Room of Chewbacca