Chewbacca on June 24th
On June 24th, the hydrangea were at their best in the Tama Zoo.

There were two changes in Chewbacca's pen.
One was that the roof got closer to the glass.
The other was the "ball" moved a bit to the right.

On the face of it, it seems to be easier for the audience to see Chewbacca
when he is sleeping under the roof.
In fact, it's just the contrary.
The shrubbery reflected the glass where the roof was moved.
In consequence, Chewbacca seemed to be behind a green curtain.


I had to do all kinds of things to photogragh him.



Chewbacca was sleeping by the tree
aroound 13:40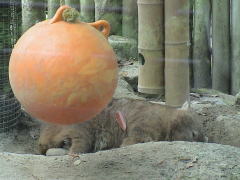 The "ball" was moved to the right side of the tree.
Thereby it is suspended over the big stone which Chewbacca uses when he goes onto the stage.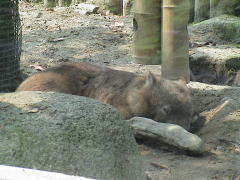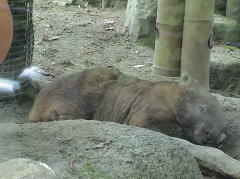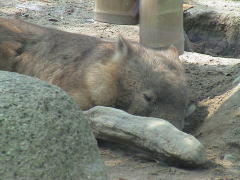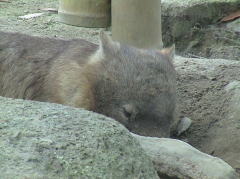 The log landed in the river

As soon as he got up, he began to move the log, and he soon let it drop in the river.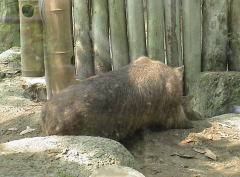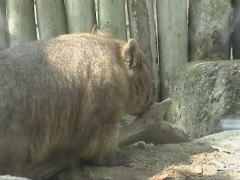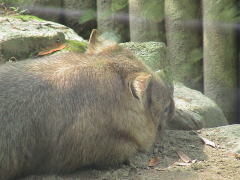 Chewbacca moved into the river

Two months have passed since the trench changed into the river.
I saw Chwebacca go into the river for the first time this day.
I wonder if Chewbacca, who is sometimes cautious, got accustomed to the quick water?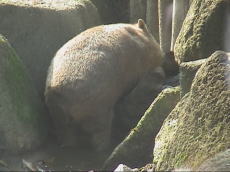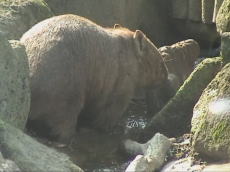 He let both the stump and the log drop in the river.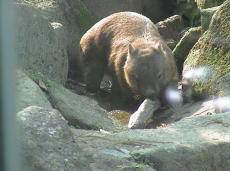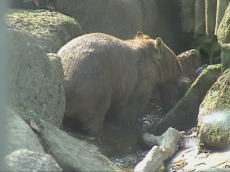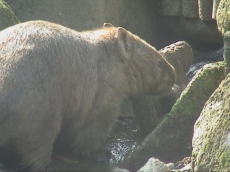 He drank the water.

Under the roof

He looked as if he were behind green curtain.




He wouldn't get up and come out from under the roof though he opened his eyes.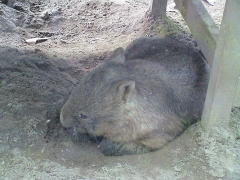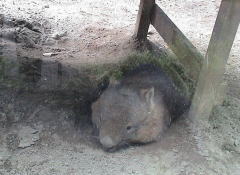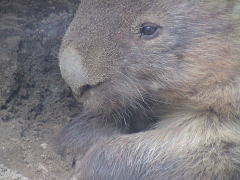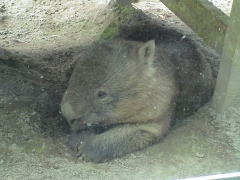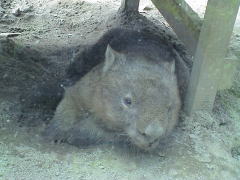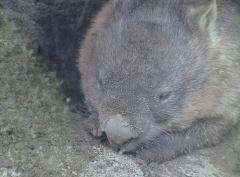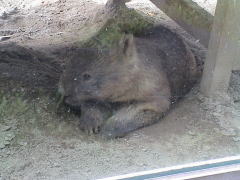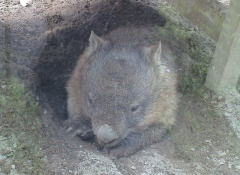 On the stage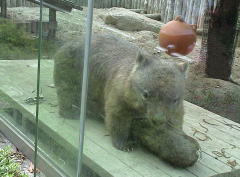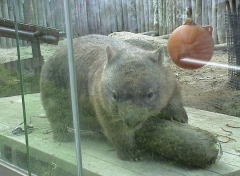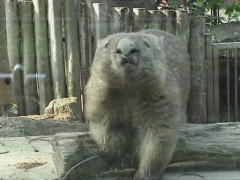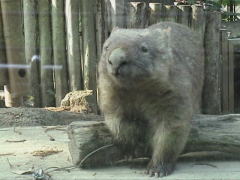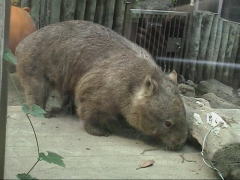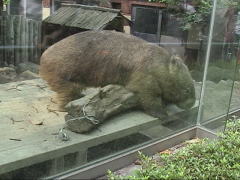 Did you fall asleep, Chewbacca?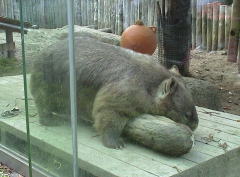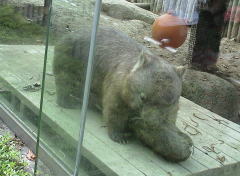 Chewbacca as a weight lifter?!

He did weight lifting with his head?!

Chewbacca, it was easy for you to lift the stump up since it got much smaller.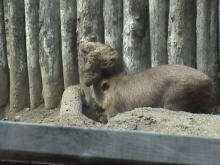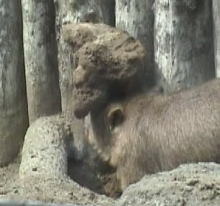 Did you enjoy my performance?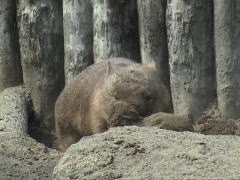 I'll play with the ball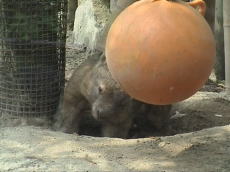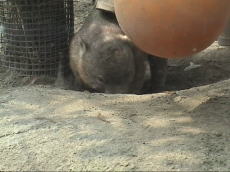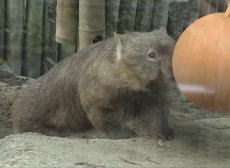 The stump moving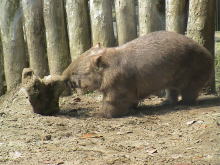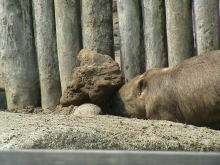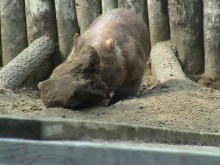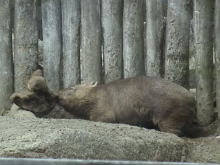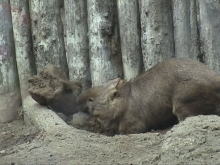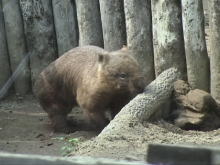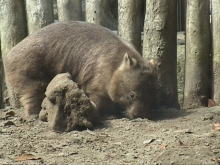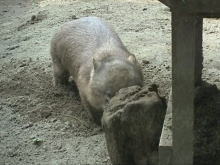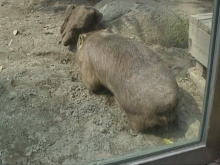 Digging in a lazy attitude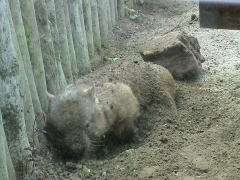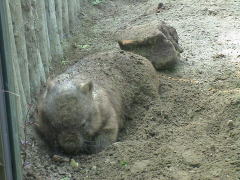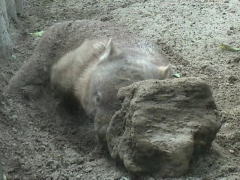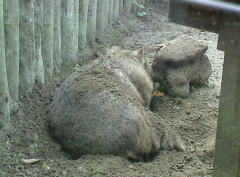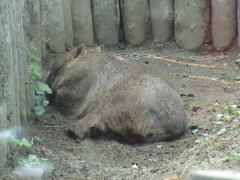 I wonder if my keeper hasn't come yet?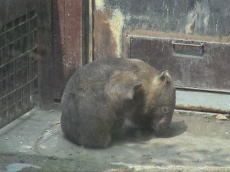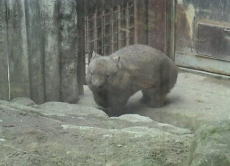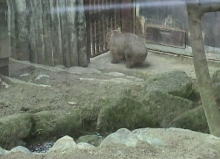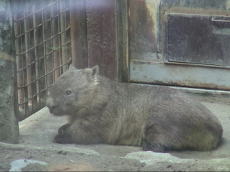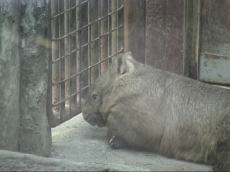 I'll go home now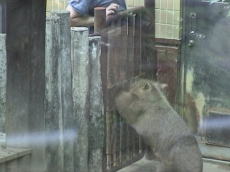 The keeper finally came!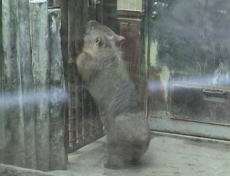 My keeper, I have been waiting for you.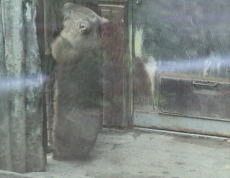 Oops. I almost fell over.....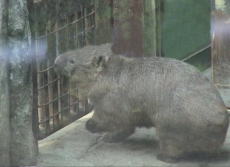 I don't enter the room at once though the door opened....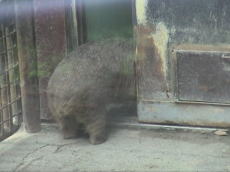 I changed my mind. I'll go home.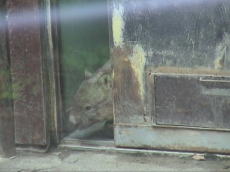 Living up to your expectation?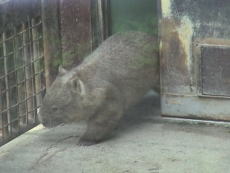 Came out of the room!


I'll show you my grooming.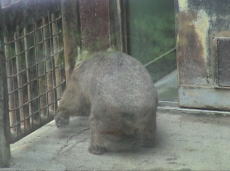 Are you digging, Chewbacca? It's imppossible for you to dig the concrete floor.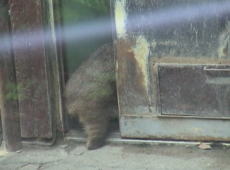 I'll go home now.



See you!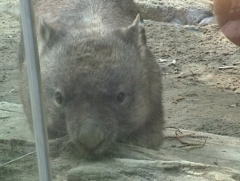 *************************************************************************************

Chewbacca's Room l Another Room of Chewbacca l The third Room of Chewbacca l The fourth Room of Chewbaccal The fifth Room of Chewbacca